Since 1847, our personal commitment to excellence in service, products and inventory levels has only increased. 
With over 160 years of experience, McKeough Supply is South Western and Central Ontario's most trusted HVAC wholesale distributor of home comfort products.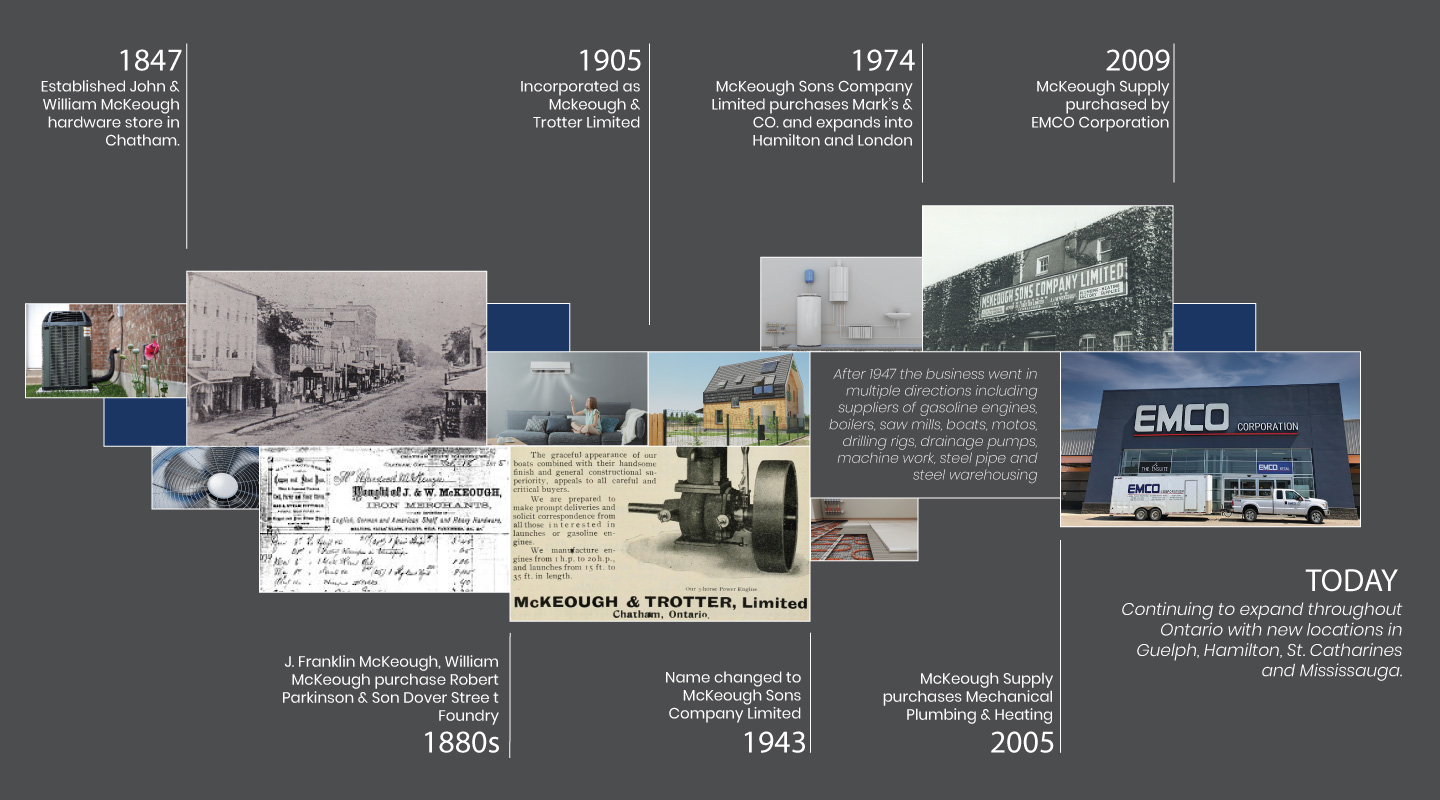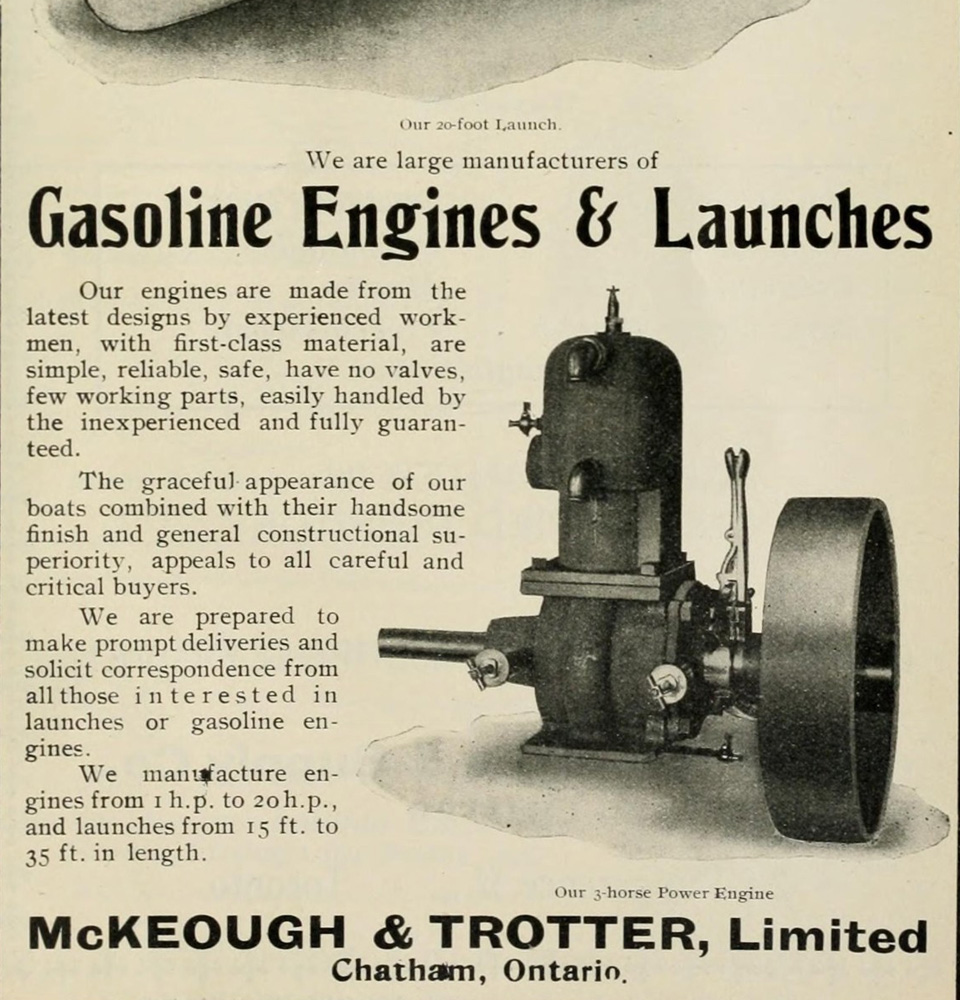 It all started in 1846 when brothers John and William McKeough opened a hardware store in Chatham. From there the story has spanned over a 160 years of service to the HVAC community in Ontario.
In 1905 the company was incorporated as McKeough & Trotter Limited and then in 1943 the name was changed to McKeough and Sons Company Limited. In 1974, Mark's & Son with branches in Hamilton and London was purchased.
Finally in  2005, Mechanical Plumbing & Heating was purchased, expanding again with locations in Hanover and Collingwood.
2007 Marked the 160th Anniversary of what was then McKeough Supply Inc.
Owner has changed, COMMITMENT has stayed the same!
In 2009 McKeough Supply was purchased and brought into the EMCO family. McKeough Supply continues to serve the Ontario HVAC community and has expanded into the growing Hydronics industry. 
Dedication to industry-leading customer service drives each teammates day, ensuring that being a PARTNER IN BUSINESS is always our primary focus.